Adani Krishnapatnam Port Limited
Adani Krishnapatnam Port Company Limited located at Nellore District of Andhra Pradesh is one of the largest port on eastern cost of India.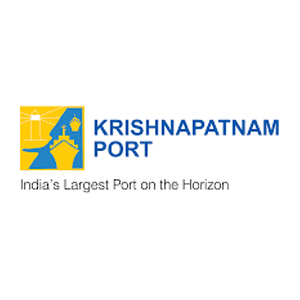 Sennebogen 880EQ was chosen to handle bulk and break-bulk cargos like fertilizers, logs, scrap etc. The machine is fitted with a 470 kW diesel engine, 33 meter boomstick configuration and a broad-gauge crawler track undercarriage. It operates with 7cbm orange peel grab for scrap handling, 10cbm and 5cmb clamshell grab for heavy and light cargo respectively. The upper carriage sits on a 7 meter pylon and the forward position of the spacious and comfortable Port cab cabin offers the operator an ideal overview of the work area. The machine has been given a special anti-corrosion varnish for use in ocean environments. In addition customer found an efficient use of machine for dredging operation alongside the jetty. With an addition of extension at the end of stick the machine could reach 18 to 20 meters of depth at 35 meter radius.

The machine was commissioned in 2009.