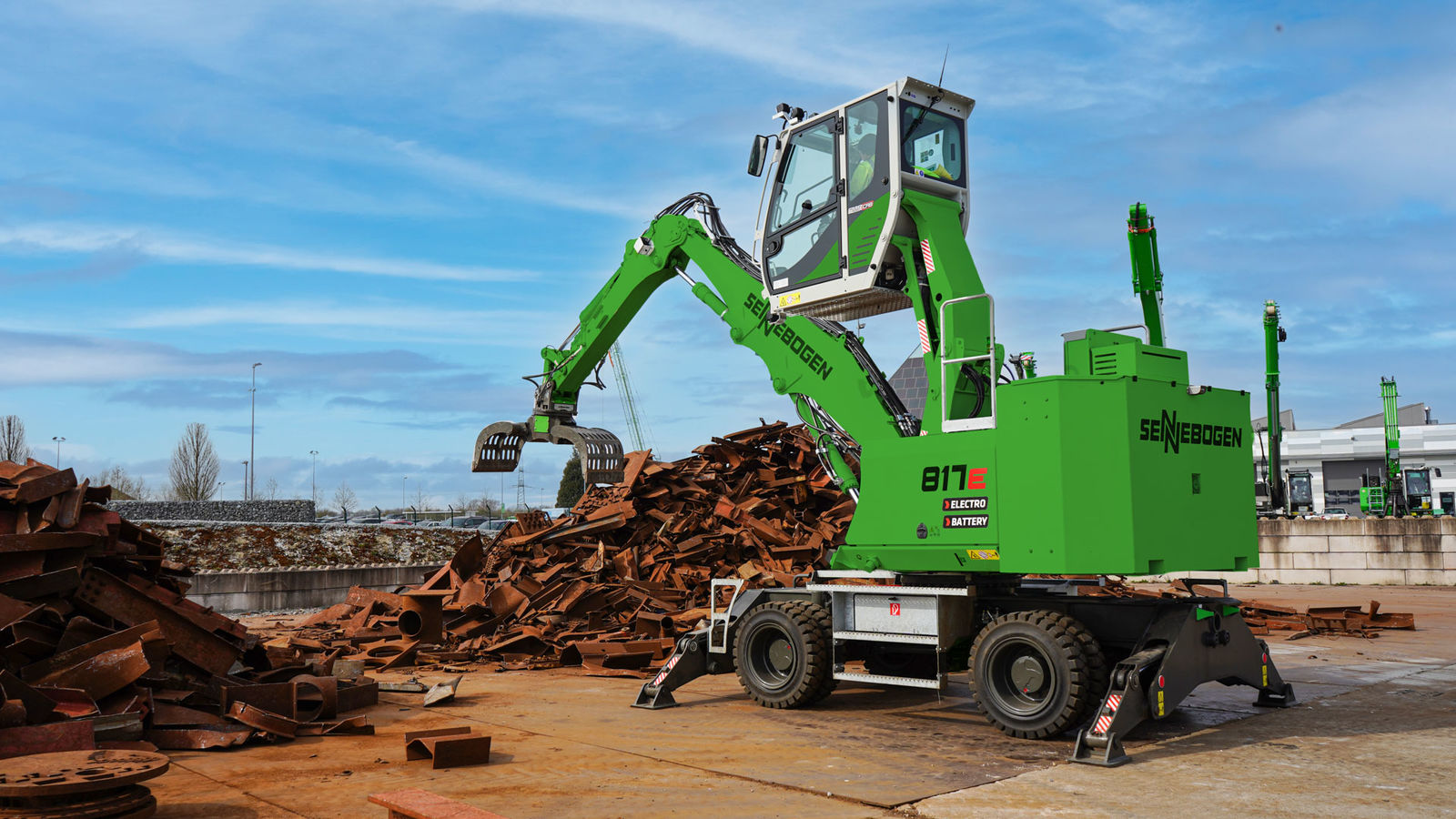 Technical data
| | |
| --- | --- |
| Operating weight | up to 17.2 t |
| Maximum reach | up to 9 m |
| Diesel engine | 97 kW |
| Electric engine | 75 kW |
| Li-Ion Battery | 252 kWh |
COMPACT MATERIAL HANDLER FOR SORTING TASKS IN WASTE MANAGEMENT
Specifically developed to meet the needs of the recycling and waste management industries, the SENNEBOGEN 817 E is a compact, agile and efficient solution for sorting and loading tasks. In addition to its many sophisticated features, it functions impressively in halls with low ceilings.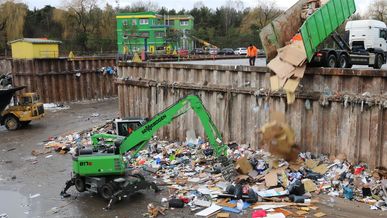 Precise work thanks to boom damping as standard feature
Optionally available with protective ventilation system for adverse environmental conditions
Optional 75 kW electric motor, ideal for operation in halls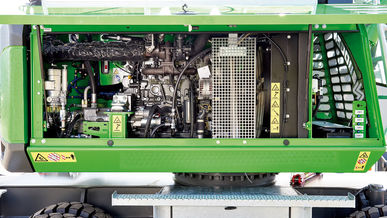 Environmentally Friendly, Economical, High-performance
Quick and agile sorting work
97 kW diesel engine adjusted to the latest emission standards incl. diesel particulate filter
Emission-reduced, ECO mode, automatic idle/stop function
Maintenance-optimized, longitudinally installed engine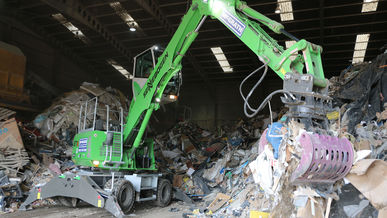 Various additional packages for added protection: Low temperature, dust protection, heat and lighting packages
Large four-point support base for stable work
Pipe burst protection on boom and stick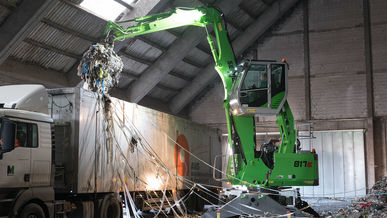 Compact material handler for sorting work
Small front and rear end radius (1.96 meters) allows easy turning
Direct and rapid control over all work areas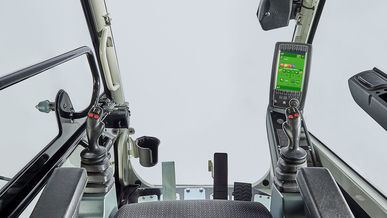 Multicab with panoramic view
Comfortable access from the ground
Ideal visibility thanks to a viewing height of 5.3 meters
Highly responsive joystick control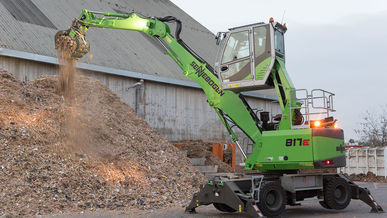 Versatile configuration thanks to variable boom lengths
Wide range of SENNEBOGEN attachments available
Magnet plate (9 kW magnetic generator optional)
EMISSION-FREE AND MAXIMUM FLEXIBILITY
Now Also Available As Battery Excavator: 817 Electro Battery
Combine the advantages of classic battery-powered and cable-based solutions
Powerful battery pack in the rear of the machine for 6 h operating time without recharging
Dual power management: charge the battery and continue working in cable mode at the same time
360° freedom of movement thanks to power supply at the undercarriage
Emission-free: approx. 30 t CO₂ savings/year (assuming 2,000 operating hours).
817 Mobile E-Series - Diesel/Electric
817 Mobile E-Series - Electro Battery