Since 1975 Rotobec Inc. are manufactures of highly durable attachments with the most advanced technologies throughout the design and production process.

Rotobec Grab are specially designed to handle scrap, waste and various materials, with excellent penetration and exceptional material gripping capabilities. These heavy-duty grapples come standard with Rotobec's built in-house RT rotations, with a robust pinion and crown gear design. Rotobec offers both 4-tine and 5-tine configurations to ensure the best match for all your material handling needs, all equipped with wear proof tips to maximize your grapple's life. Equipped with Rotobec's own hydraulic cylinders and manufactured using high-tensile steel, the Grab is quite simply the toughest around.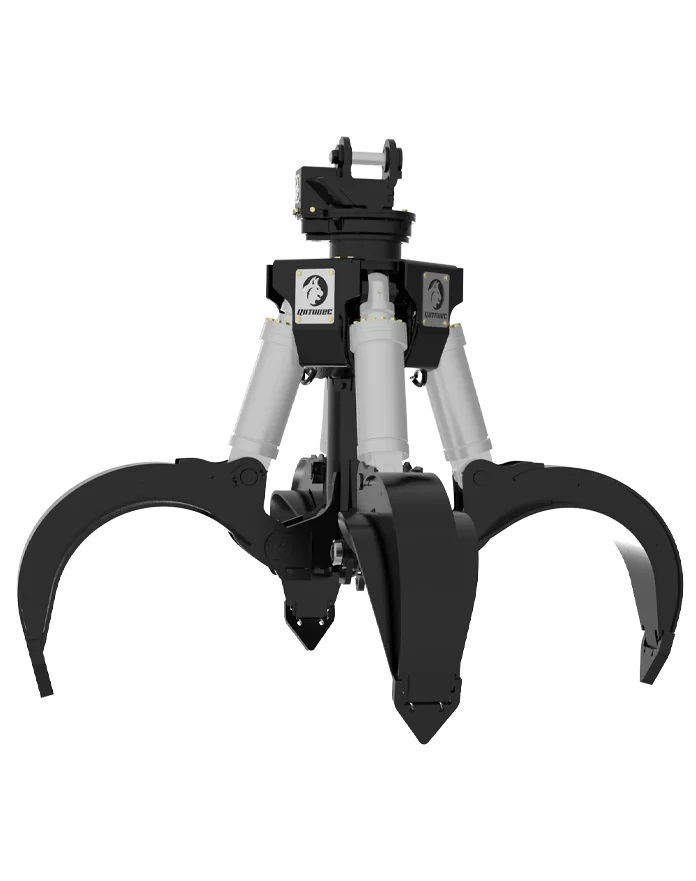 Throughout the years, Rotobec has proven to deliver unbeatable quality and nothing less. Today, Rotobec products are globally trusted and recognized in more than 50 countries, making Rotobec a world leader in the industry.