Esquire Shipping & Trading Pvt Ltd
Esquire Shipping & Trading Pvt Ltd is one of the leading shipping and trading company.

Esquire Shipping had a requirement for faster turnaround for Barges to handle of 2000 dwt. Sennebogen offed them 880 classic on tyres configured with 20 meter boomstick, 570 kW diesel engine and 14 cbm clamshell grab.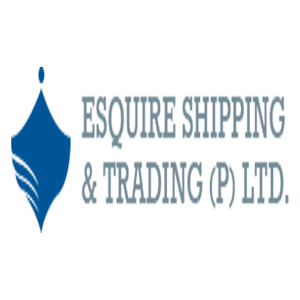 Sennebogen 880 classic was commissioned at Roha Port, Maharashtra in 2014.

After Sennebogen 880's impressive performance Esquire Shipping decided to go for one more unit of Sennebogen machine. Sennebogen 860 powered with 268 Kw engine, crawler undercarriage, 18 meter boomstick configuration and 6cbm clamshell grab for coal handling.

Second Machine was commissioned in 2016.